Regular price
Sale price
$39.99 USD
Unit price
per
Sale
Sold out
Instructions / What Pictures to Use
Age Range: 2-6
Give a child you love their own superhero origin story.  They'll meet a fairy queen who gives them superpowers to banish an angry troll, and helps them conquer their fear of the dark in the process.

Just upload two or more photos, and we'll remove the background, add shadow and match the color of the image to the scene automatically. 

Available in two sizes/binding types:
a large 8x11" landscape hardcover
a medium 8x8" paperback
The book is 24 pages long, plus title page and dedication page (fill in a custom dedication below).
Written by Kyle Archie. Background Illustrations by Deepak Kumar Singh. Adventurer art generated using Slokie's AI Illustrator.
Please note: to ensure some variety from page to page, we require a minimum of two full-body pictures where our star is wearing the same outfit. But for best results, please upload 4-7 images. And have some fun with it! The more silly poses and faces, the better!
Generate a sample page from the book "Nightlight" by adding images above.
Share
View full details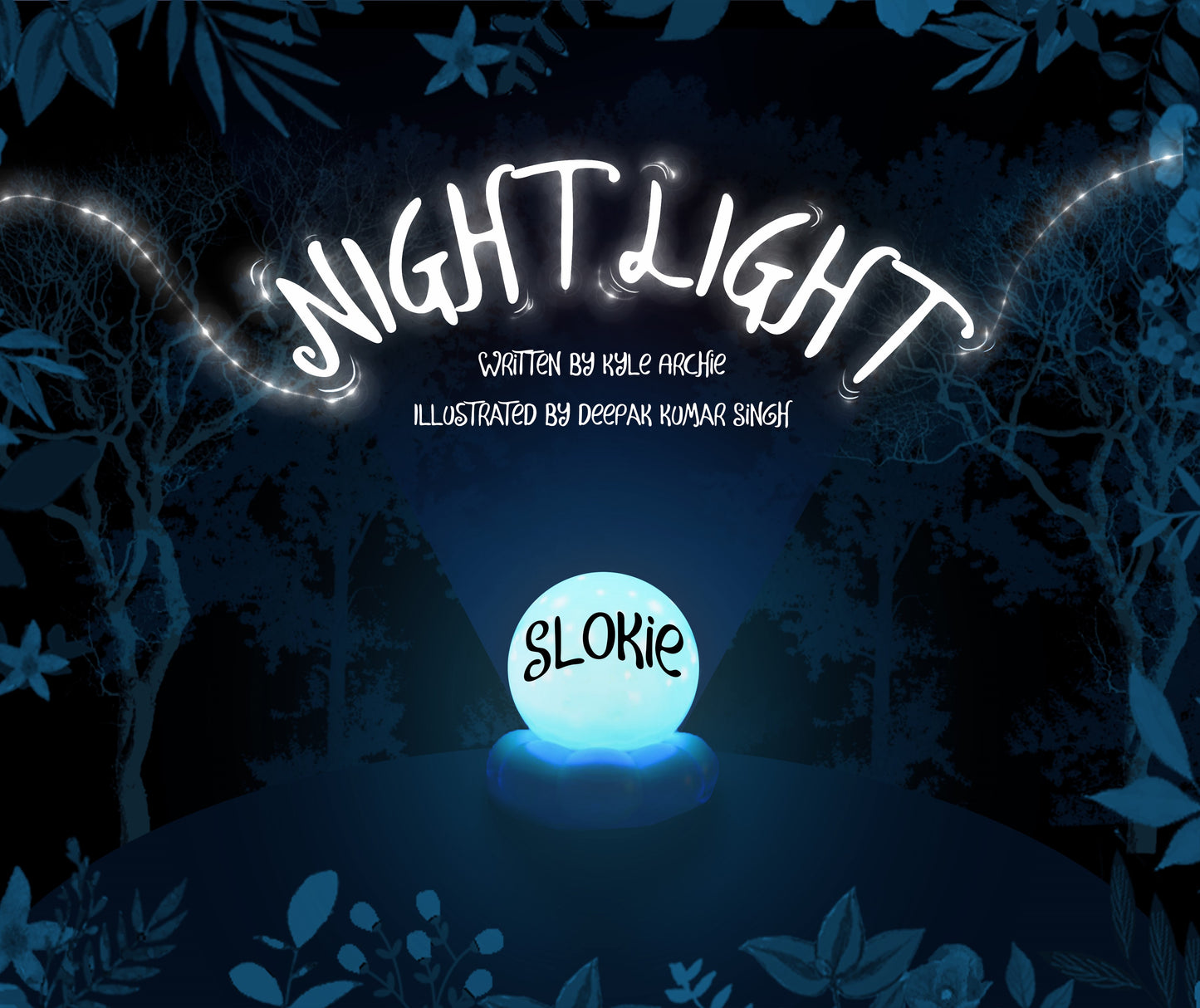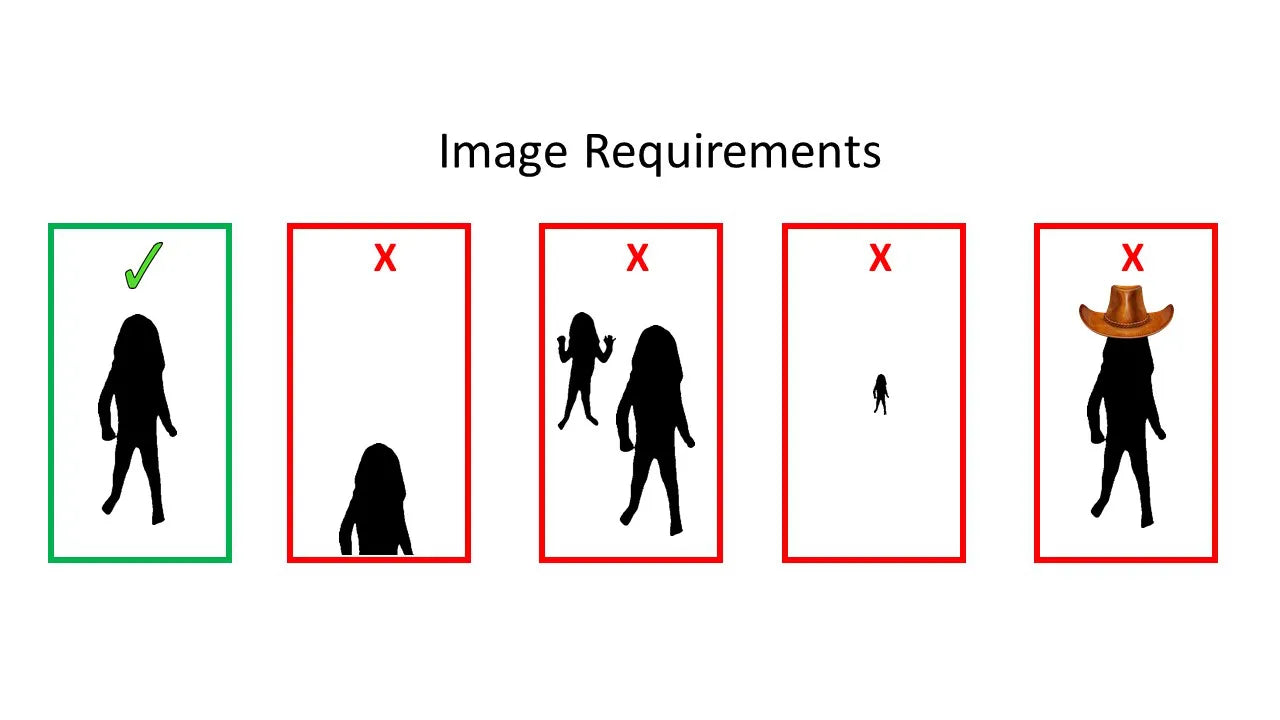 What Pictures to Use
Our automated system will extract any people that are in the photos you provide, so please ensure that only the star of the book is in each shot. Also, in the book, they'll be in the same pose and have the same expression as they do in the uploaded images, so for the sake of variety from page to page, we need at least two (2) pictures of them in the same outfit. More pictures offer more variety (and room for error if any don't work well), so for best results, we recommend 3-7. 
Also, there are a few more thing to keep in mind:
(Most Important) Fill most of the frame with the whole kid, head to toe, without cutting off any hands or feet. You can crop images using our upload tool, but please ensure the resolution is decent. 
Have the same outfit in each picture of the set. Otherwise, your kid will have different outfits from one page to the next. But younger kids might not notice.
Take pictures from their height. Crouch down if possible. This is generally a good tip for taking pictures of kids so their heads don't end up looking super big compared to their bodies, which is a trick a lot of family photographers use.
Things to avoid:
No portrait shots. Full body head to toes should be in the frame. 
No other people in the shot.
Make sure they're not too far away so when we zoom in, we have enough detail to work with.
No hats
Nothing in hands (toys, etc.).
Examples
If you have a child with special needs that prevents you from taking pictures that meet these requirements, please contact us, and we'll figure out a way to make one for you.
Fantastic Story!
Our son Julian was very excited to see himself in his own personal story book. Fantastic story and illustrations! Great original book to have as a childhood keepsake. Thanks Slokie!
My girls love this book!
My girls absolutely love this book! Even if they weren't the stars of the book (they can't get enough of seeing themselves in the book), they love the story and it's easily their new favorite book (we bought one for each of them). Highly recommend the book and also recommend including pictures of the kid(s) in pajamas!
Wonderfully Unique!
What a fun and unique concept for a book! My niece loved seeing her likeness captured inside the story. She couldn't put it down!
These books are really fun!
These are the only books I could find that put my child directly in the center of the action - right on the page! My kids loved the process, from posing for pictures to holding the final product in their hand to reading and re-reading the story and showing friends. Great product!
My daughter loves her book!
I ordered a book for my youngest daughter, who is 8, and she absolutely loves her book. We read it the second she got it and then after that she showed (and read it) to anyone who would listen! She even took it to school, where she made several classmates very jealous. The print quality was great and the book has held up well to all the use that it's seen since we got it. I found the process of uploading the pictures to be painless and checkout was super easy. This is a great gift for any younger readers you may have in your home as they will absolutely love being the star of their own story!